FÓSILES / Fossils, 2018

Mosquiteros intervenidos.
Bolsas de plástico intervenidas.
Dibujos y acuarelas. (Posteriormente estos bocetos formaron parte de ABLi -
Arte Bienal de Lima, Perú - 2019.)

Resultado de la residencia en Tokio Galería. Lima, PE - DISLOCACIONES,
group exhibition.

Intervened plastic mesh and plastic bags.
Drawings and watercolours.

As a result of the Tokio Galeria Residency, Lima, PE - DISLOCATIONS
Group exhibition.


Acerca del proceso y trabajo en Tokio Galería, (PE)-
Trabajé en una serie de experimentaciones con materiales adquiridos en el mercado de Callao: ``malla de plástico´´ o ``mosquitero´´ también conocida como ``malla gallinero´´, bolsas de plástico y, a su vez, con diversos elementos encontrados en las calles del puerto.
``Nos Estamos Conociendo´´.
Con respecto al mosquitero, visto como un textil, desarmé la estructura de la trama para alterar el uso original del material.
Así, despojado de su función, situado entre lo que era y lo que podría llegar a ser, el mosquitero se convirtió en una alfombra, en un tapiz, en otra cosa.
Los dibujos, por su parte, son patrones que toman como referentes diseños peruanos presentes en alfombras y otros textiles propios del contexto (Lima, Perú). Surgieron a partir del estudio de los diseños precolombinos presentes en los museos y galerías locales que visité.
About the process and work at Tokio Gallery, (PE)-

I worked on a series of experimentations with materials purchased in the Callao market: plastic mesh and plastic bags and also with some other elements found in the streets of the port.
`` We Are Getting To Know Each Other´´.

Used as a fabric, I undo it´s structure in order to modify the material´s original use.
Stripped of it´s function, situated between what it was and what it could became, the plastic mesh became a carpet, a tapestry, something else.

The resulting drawings are patterns that take as reference the Peruvian designs of carpets and other textiles typical of the context (Lima, Perú). I made them according to the study of pre-columbian designs present in the local museums and galleries that I visited.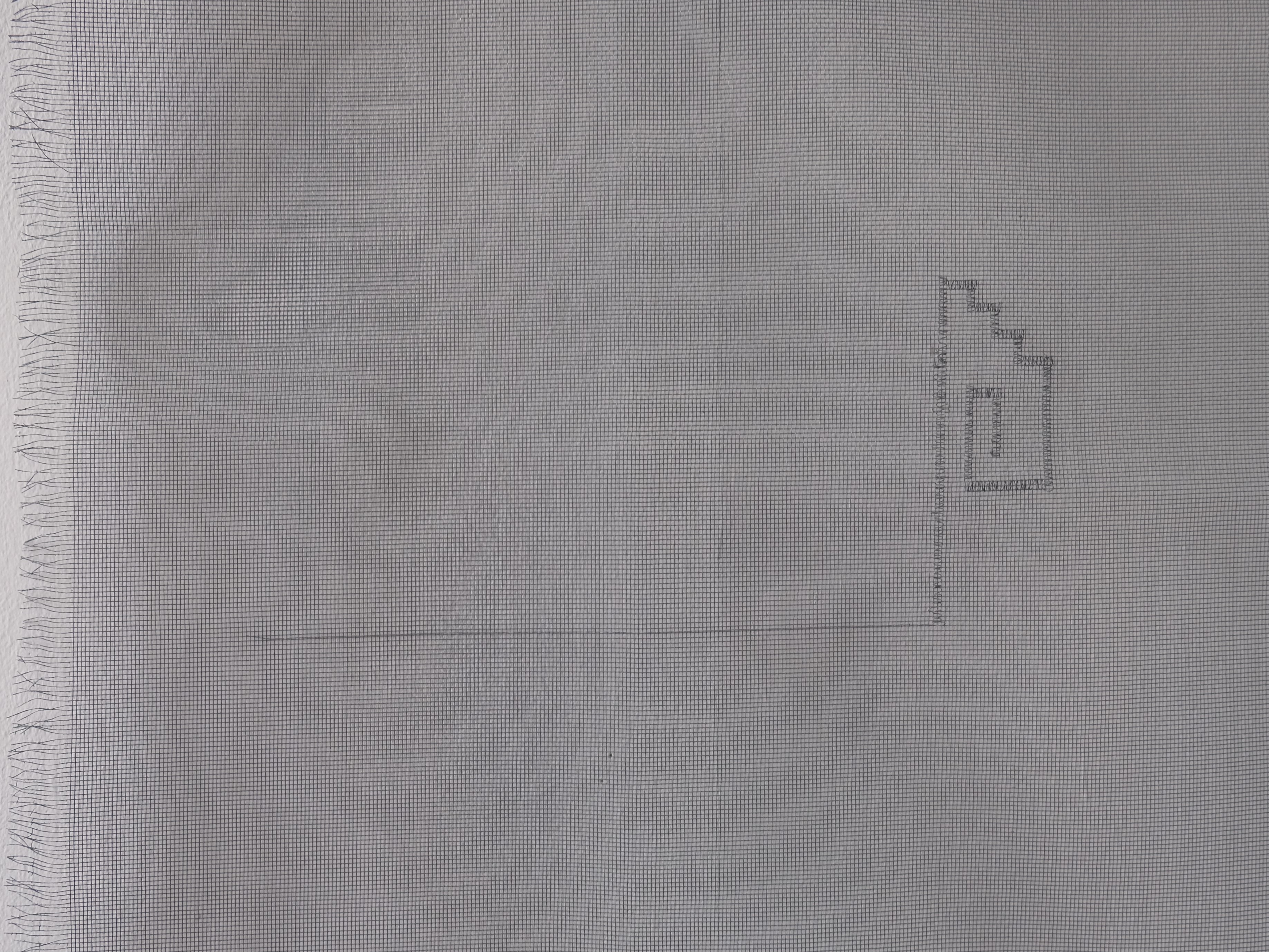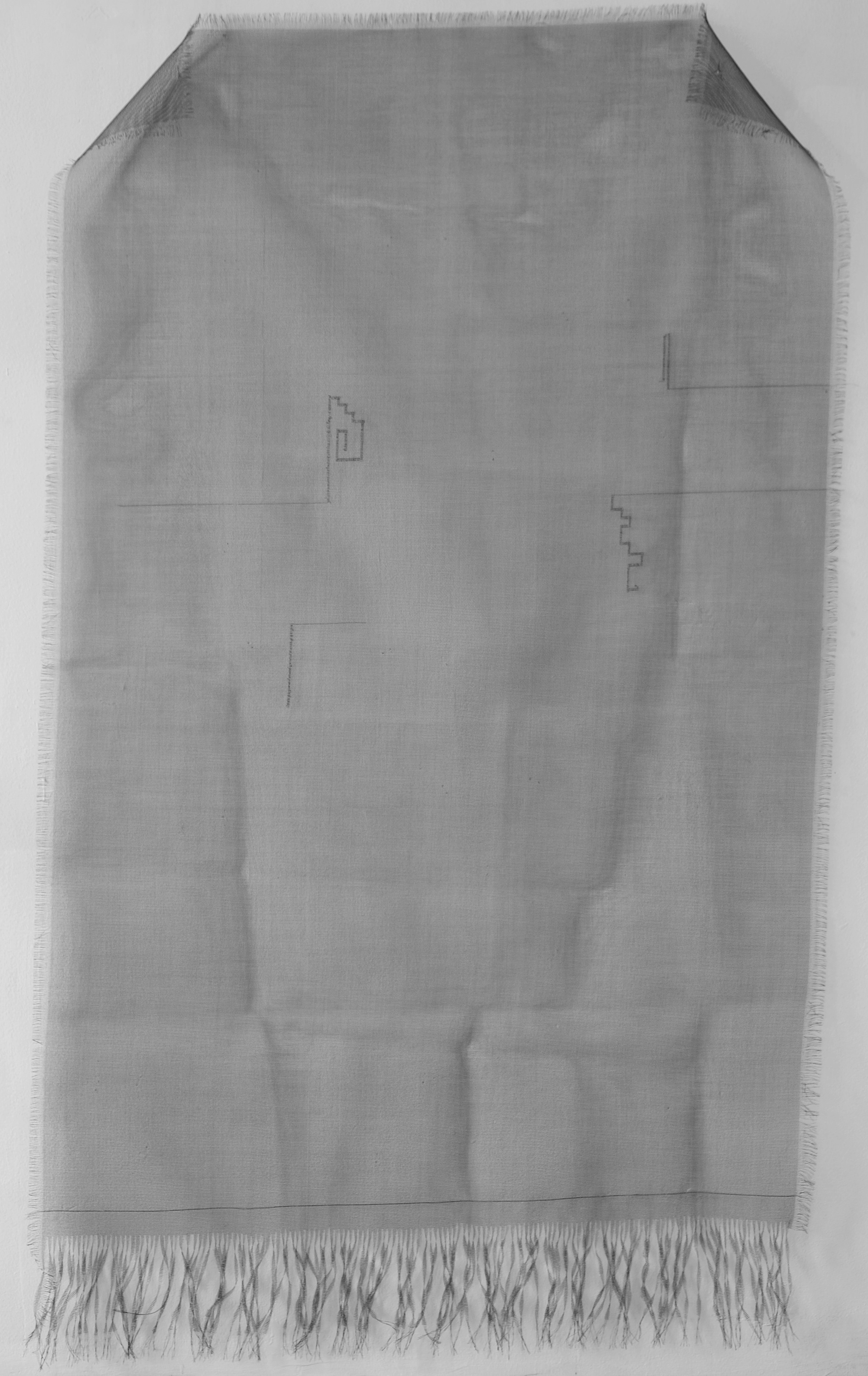 Mosquitero intervenido.
Extracción de hilos, bordado con el mismo material.
Intervened plastic mesh.

Threads extraction, e
mbroidered with the same material.
Vista de la instalación. Dibujos y acuarelas sobre pared.
Instalation view. Drawings and watercolours on wall.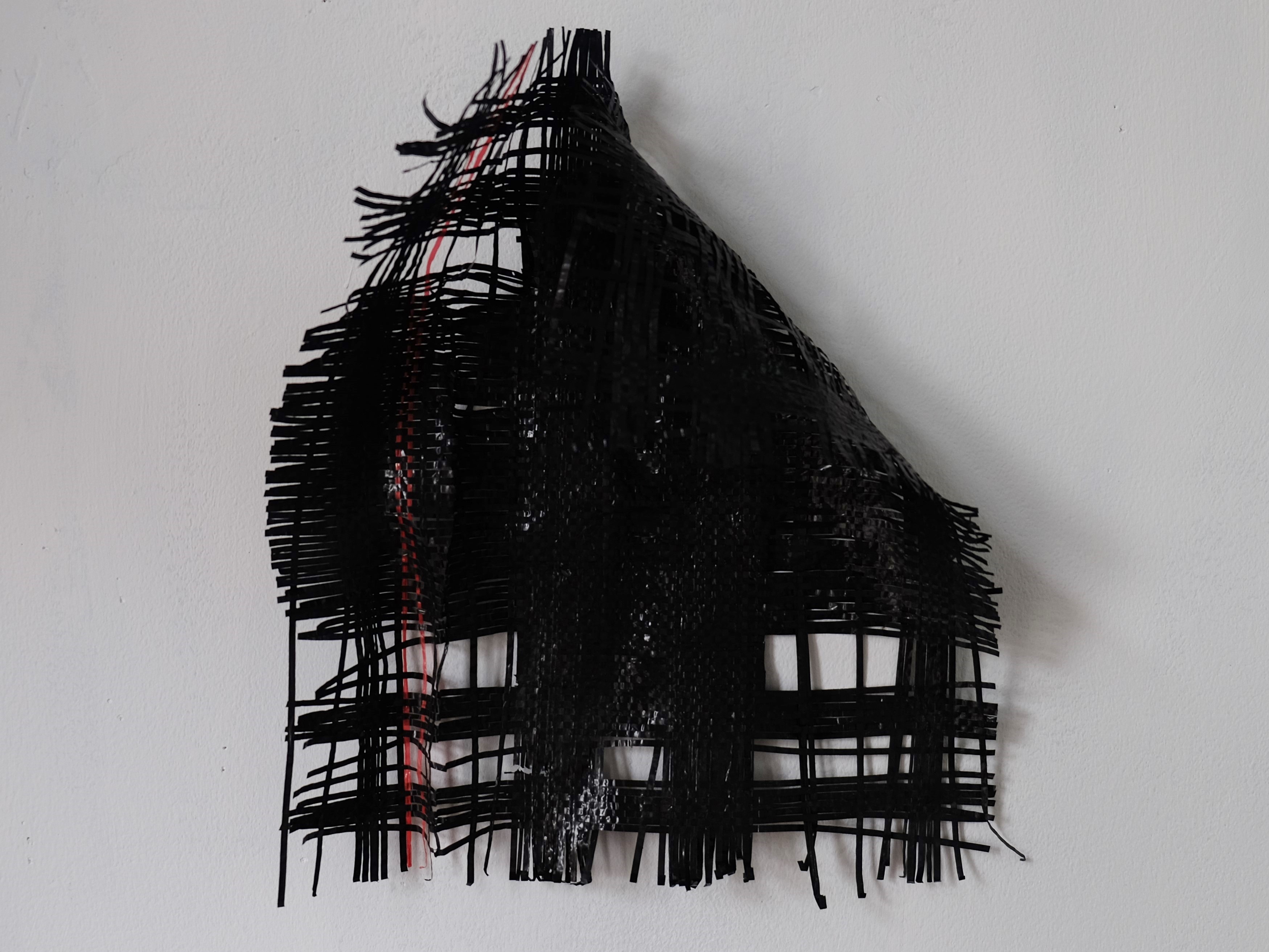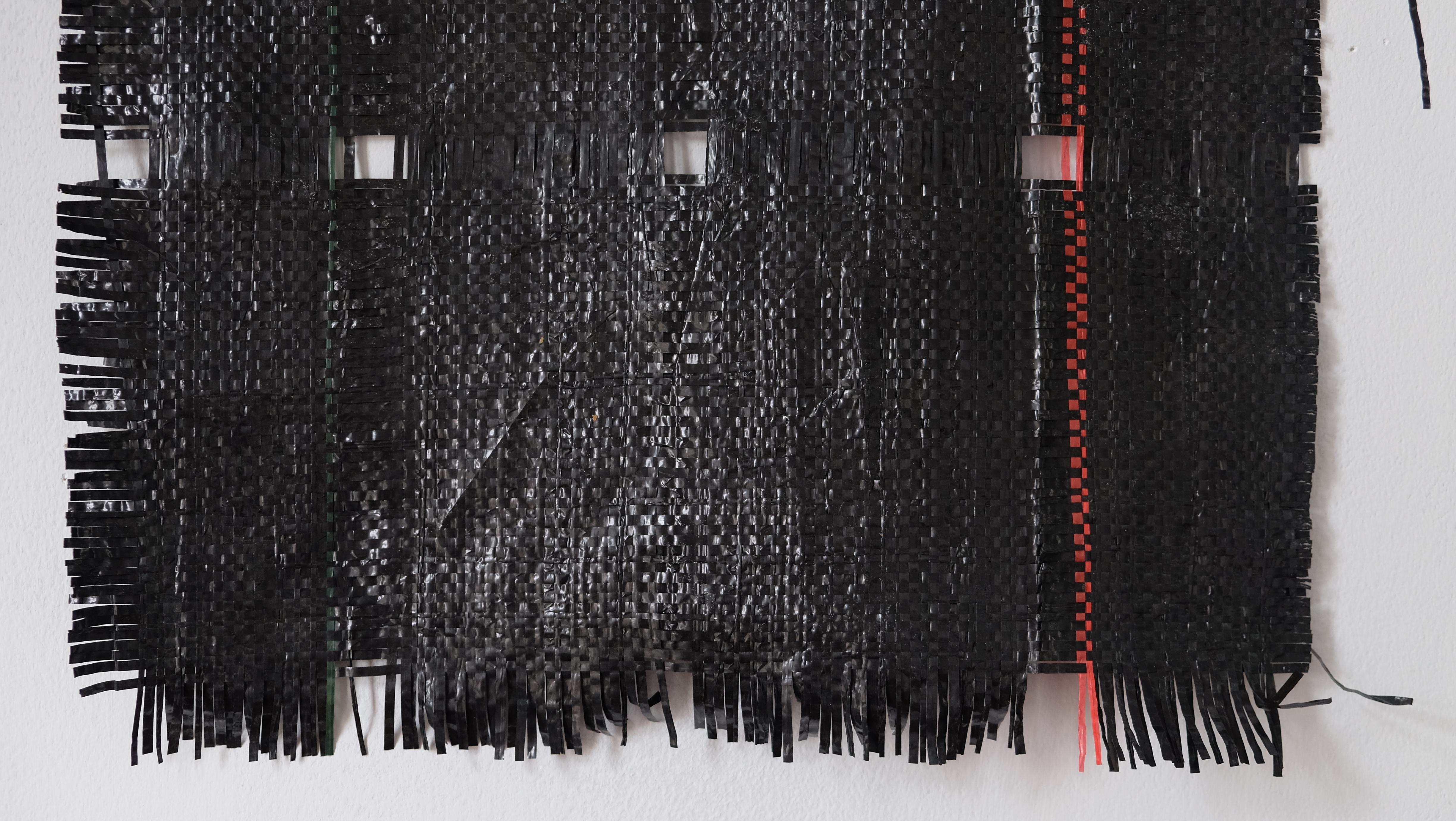 Bolsas de plástico del mercado de Callao, intervenidas.
Extracción de hilos.


Intervened plastic bags from the Callao market.




Threads extraction.