---
Deconstrucciones, 2016

Archivo digital de fotografías y collages.


Deconstructions, 2016

Digital archive of photographs and collages.


---
---
Cómo Era Que Era Todo?, 2016

Video performance. Reproducción en bucle.


How was it all?, 2016

Looped video performance.
---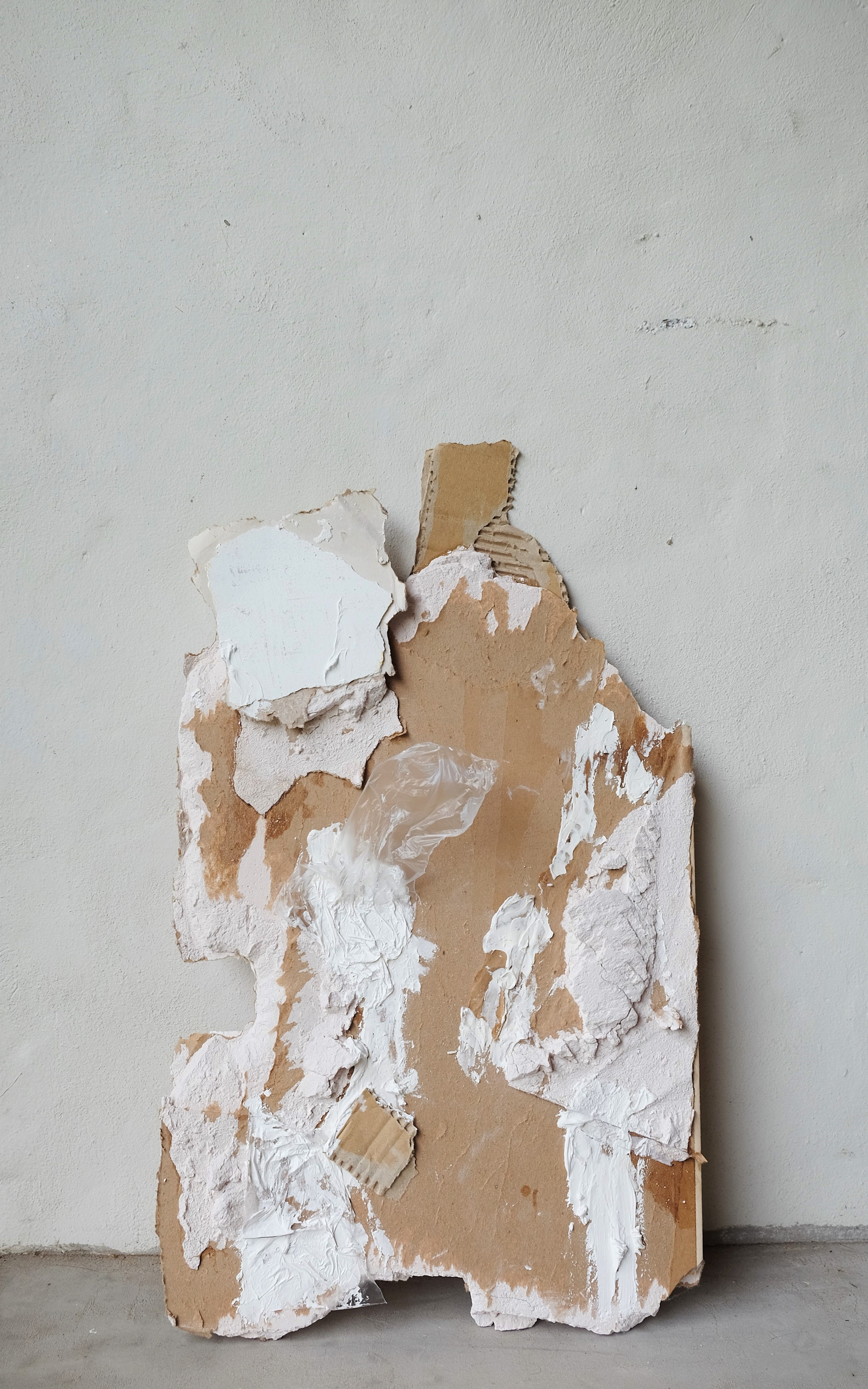 Cómo era que era todo?
Me lo pregunto diariamente.
Qué le pasó a las cosas?
Qué fue de ellas?
Qué hicimos con ellas?

Video en el que me dispongo a rascar, rasgar y romper un pedazo de durlock
(pieza de materiales previamente encontrados y ensamblados).
El sonido de mis uñas contra la superficie del material, el sonido de mi respiración
al imponer fuerza, el de todo tipo de intento por ejercer control sobre el material,
está disponible en los auriculares.

Ensambles. Durlock, gesso, cartón, enrrejado de alambre. Materiales encontrados.