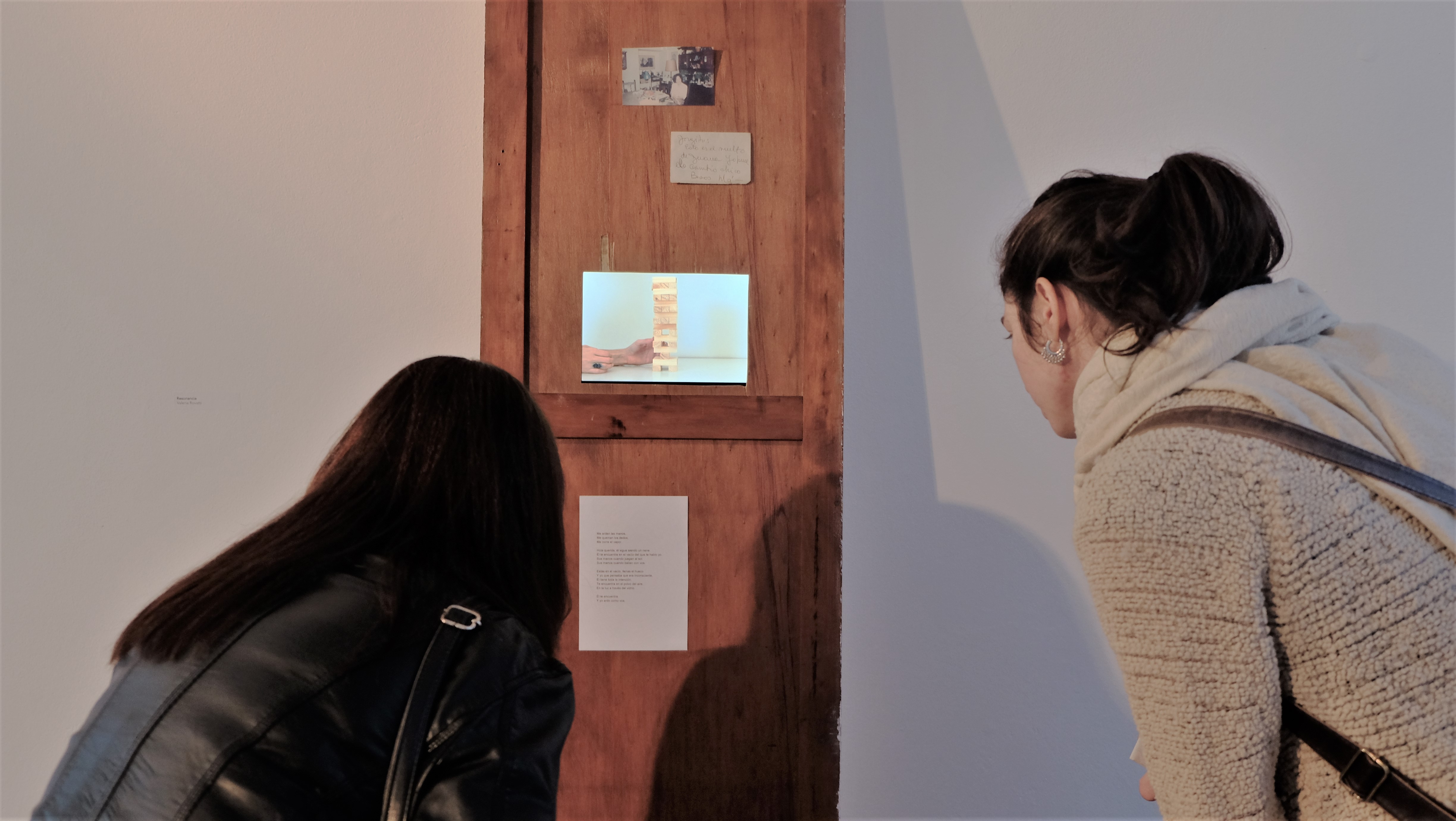 Resonancia, compuesta de un archivo de diversos materiales encontrados
en la casa deshabitada (sitio de la exhibición), cuenta además con un video loopeado
en el que juego una partida de jenga con mi padre.
La estructura que se arma y se desarma con sus propios elementos, pierde su forma inicial de bloque a medida que crece en altura. En el transcurso del juego, los espacios vacíos alteran su estabilidad hasta que la construcción pierde equilibrio, derrumbándose.
---
Resonance, made up of various materials found in the uninhabited house (exhibition site), also has a looped video in which I play a game of jenga with my father. The structure that is assembled and disassembled with its own elements, loses its initial block shape as it grows in height.
In the course of the game, the empty spaces alter its stability until the building loses balance, collapsing.
︎

Click aquí para ver el video.

︎

Click here to watch video
My hands are burning,
My fingers are burning,
Steam is running.

Hello dear, he is still a boy.
He finds you in the void that I am telling you about.
Their hands when they play in the sun.
Their hands when they dance with you.

You are in the void, you fill the gap.
And I, who thought he was unconscious,
He has all the intention.
He finds you in the dust of the air,
In the light through the glass.

He finds you.
And I burn like you.
(Transcription)