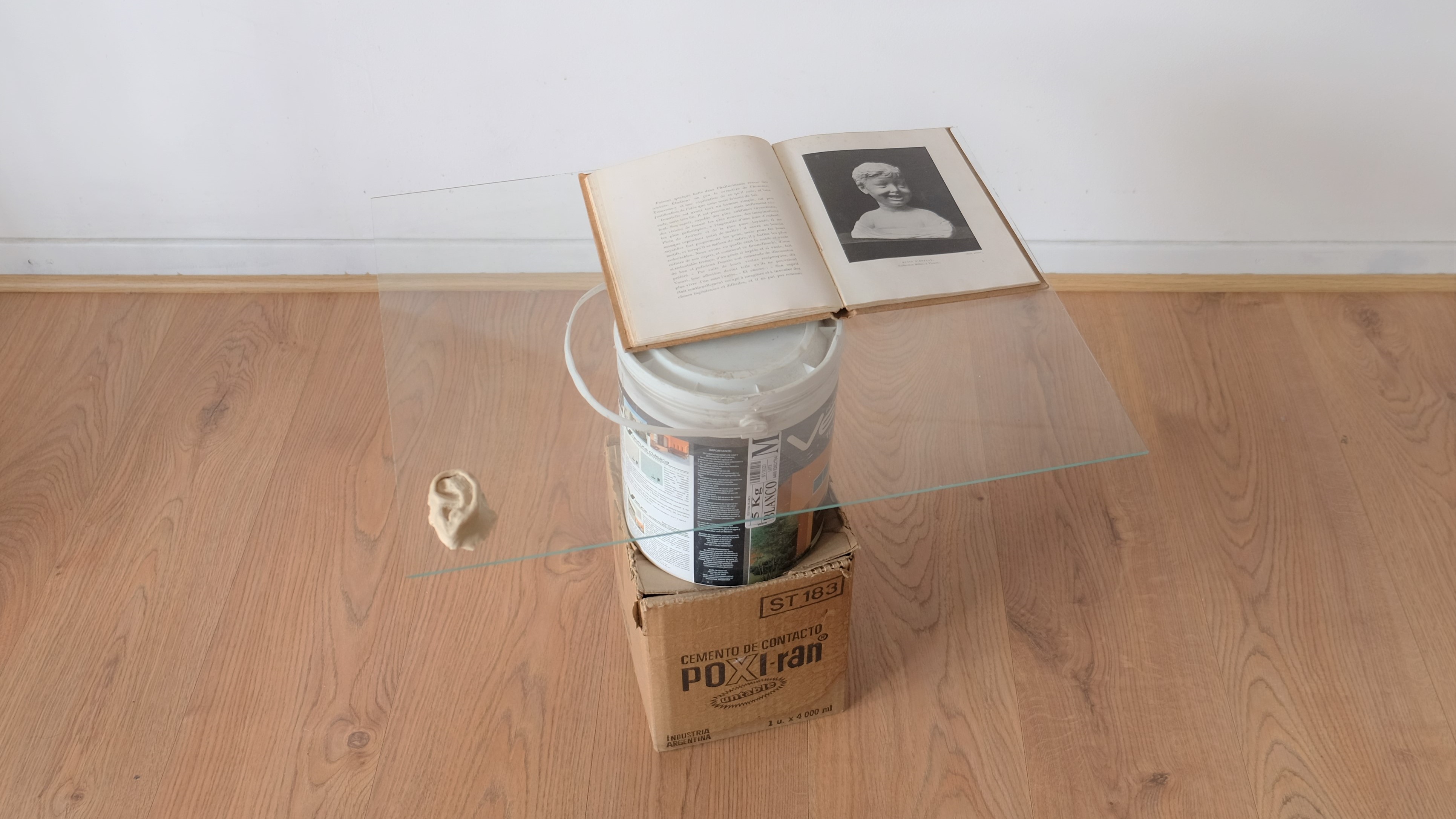 Sentimiento Doméstico, 2020
Ensambles.
Considero cada ensamble como un acontecimiento.
Un juego donde armar y desarmar pone en tensión las múltiples posibilidades y combinaciones posibles.
Cada jugada configura un altar y queda inmortalizado en una foto.
Sin embargo, cada pieza se puede hacer y des-hacer.
Me interesa la idea de lo reversible, el ir y venir.
Estos altares no son inamovibles, no son para ser venerados.
Estos altares o anti-altares son composiciones aleatorias, aglomeraciones espontáneas de objetos familiares que configuran un imaginario y sentimiento doméstico.
︎

ARTE NÓMADE, 2020
︎

Exhibición colectiva en internet.

---
Domestic Feeling, 2020
Assemblages.
I consider each assembly as an event.
A game where assembling and disassembling puts into tension the multiple possibilities and possible combinations. Each move configures a possible altar and is immortalized in a photo. However, each piece can be constructed but also undone.
I am interested in the idea of the reversible, the coming and going.
These altars are not immovable, they are not to be venerated. These altars or anti-altars are random compositions. Spontaneous agglomerations of familiar objects that make up an imaginary and domestic feeling.
︎
NOMADE ART, 2020
︎

Group exhibition on the internet.